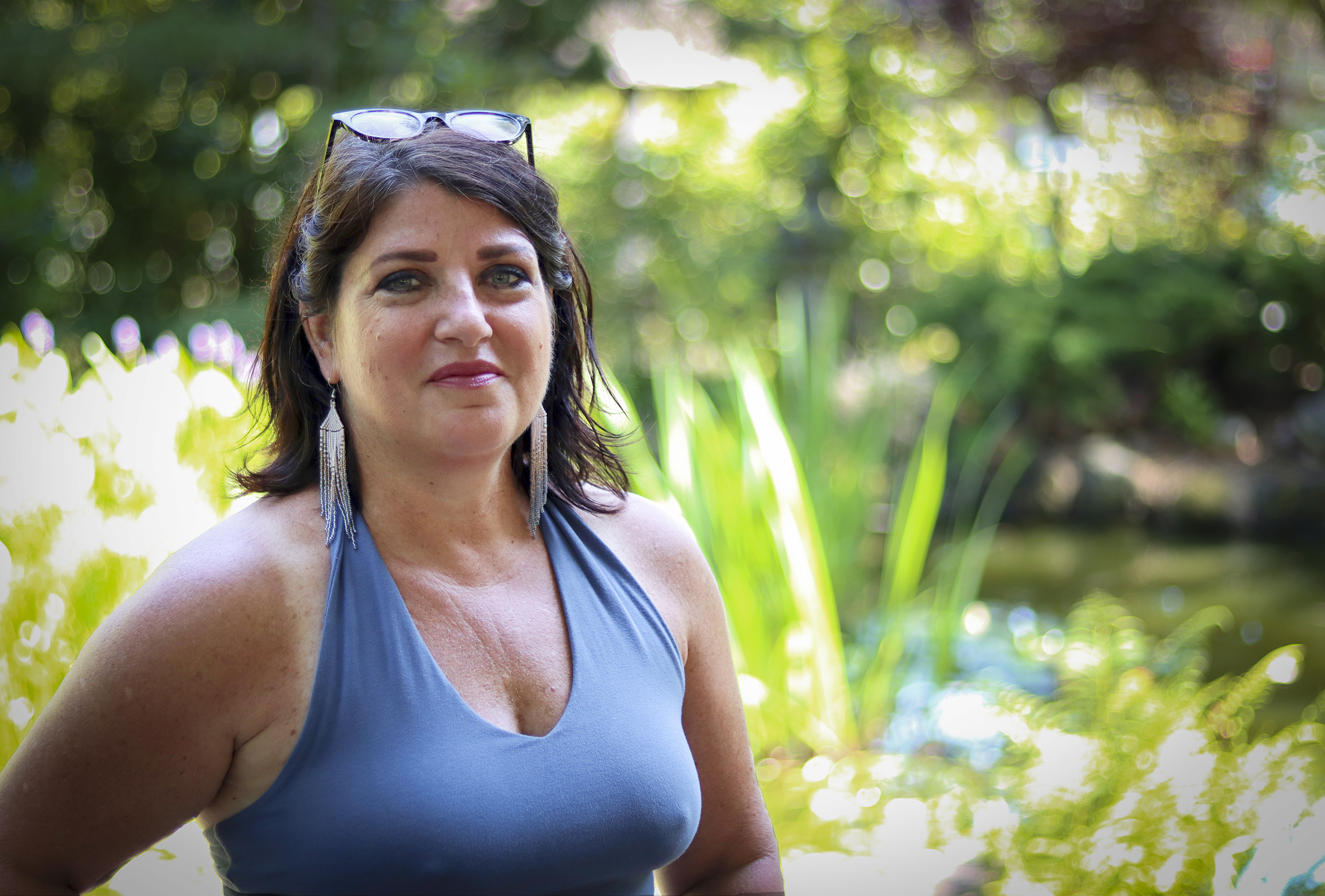 Joy Gugeler teaches courses in creative writing, journalism and media studies at Vancouver Island University (VIU).
This summer, Gugeler was nominated for the Editors' Association of Canada's Karen Virag Award. She also hosted a First Book Canada ephemera event on the VIU Nanaimo campus to distribute free books to public schools, libraries, and other nonprofits.
Gugeler is the publisher of Gate, VIU's student-run annual literary magazine. She has edited over 100 books for ECW, Raincoast, Beach Holme, Quarry Press; BOW and Bedroom magazines; Suite101, Orato and NowPublic websites. She reviewed for The Citizen of Ottawa, Vancouver Sun and the Globe and Mail; and hosted shows on Cheer!, Radio Canada Ottawa, Write about (CKCU) and CHLY Books and Bytes. She co-founded The Children's Book Camp at the Vancouver Public Library in 2000 and has served on the Canada Council for the Arts and the boards of the Red Cedar Award, Word on the Street, and Children's Book Festivals. Vancouver Island. For more than 20 years, she taught editing at Metropolitan University of Toronto and Simon Fraser University and worked as a freelancer.
We caught up with Gugeler to talk about his publishing award nomination, the production Gate magazines and more.
You have been shortlisted for the Editors Association of Canada's 2022 Karen Virag Award, which recognizes an individual's exceptional efforts to raise the profile of publishing in their community. How does it feel to be nominated for such a prestigious award?
It was an unexpected honor, made even more meaningful when I learned that my students over the years had initiated the effort and submitted testimonials in support of the bid. I have been in the enviable position of loving my job, both teaching and publishing, for my entire career. I hope my evangelism of the profession is contagious and ignites in others what it has in me – the thrill of helping authors express their ideas and creativity as clearly and evocatively as they deserve.
You are the editor of Gate. Tell us more about how it's produced.
For the past 12 years, I have had the privilege of teaching CREW 430/431 Magazine Editing students the ropes of the literary magazine trade. In the first term, they learn best practices for acquiring, editing, designing, and marketing. Then they apply those skills in the second quarter by selecting 25 works, editing and commissioning them, and selling ads to print a color issue for national distribution. Gate also runs the Portfolio reading series and a national contest called Portent. Everyone takes on at least two roles that prepare them for fieldwork, a master's degree in editing and the publishing process.
What drew you to publishing and publishing?
I've always loved the variety, the thrill of the word perfect, and the challenge of creating something new every day. I thought about what I would like to do on my day off – read, write, talk to people – and then found a way to get paid for it! Publishing is often described as being a midwife for authors when they bring their book to life, a very creative and collaborative act. The reward of seeing this finished work in print has not lost its excitement. Few readers will know about the words being cut, rearranged, or added to make their experience more true to the author's intent, but it's gratifying nonetheless.
What are some of the challenges you have faced in publishing and editing and how have you overcome them?
I entered the field immediately after my master's degree. I was young but very passionate and not all writers and press staff trusted youthful exuberance, so of course I had to earn it. I had to learn business acumen and work 60-hour weeks to prove myself. The authors approve of all edits, so it is essential to provide them with a rationale for a proposed change. I read a lot, asked questions of valuable mentors, took classes and learned to trust my instincts. Like any evolution, it was an exercise in perseverance and sensitivity. I always consult my mentors and hope that I can be one of them to pay for this.
You hosted a First Book Canada free ephemera event at VIU's Nanaimo campus in June, which saw 100 public school teachers, librarians, and nonprofit leaders select up to 180 free books each. Tell us about your role and how this event reduced barriers and encouraged literacy?
I met Heather Farquharson, Executive Director of First Book Canada, nearly 30 years ago when she worked at Talonbooks and I at Quarry Press. She and her team approached me to find the venue, volunteers to unbox the over 18,000 books, and use some of my contacts to reach over 100 leaders who knew children in need. I believe that owning a book that is uniquely ours, that speaks to us and reflects our unique experience, is often the key to a larger fantasy world. It can inspire us to read where before we might have struggled with skill or desire. The books have irrevocably changed my life and seeing that happen to others is always miraculous.