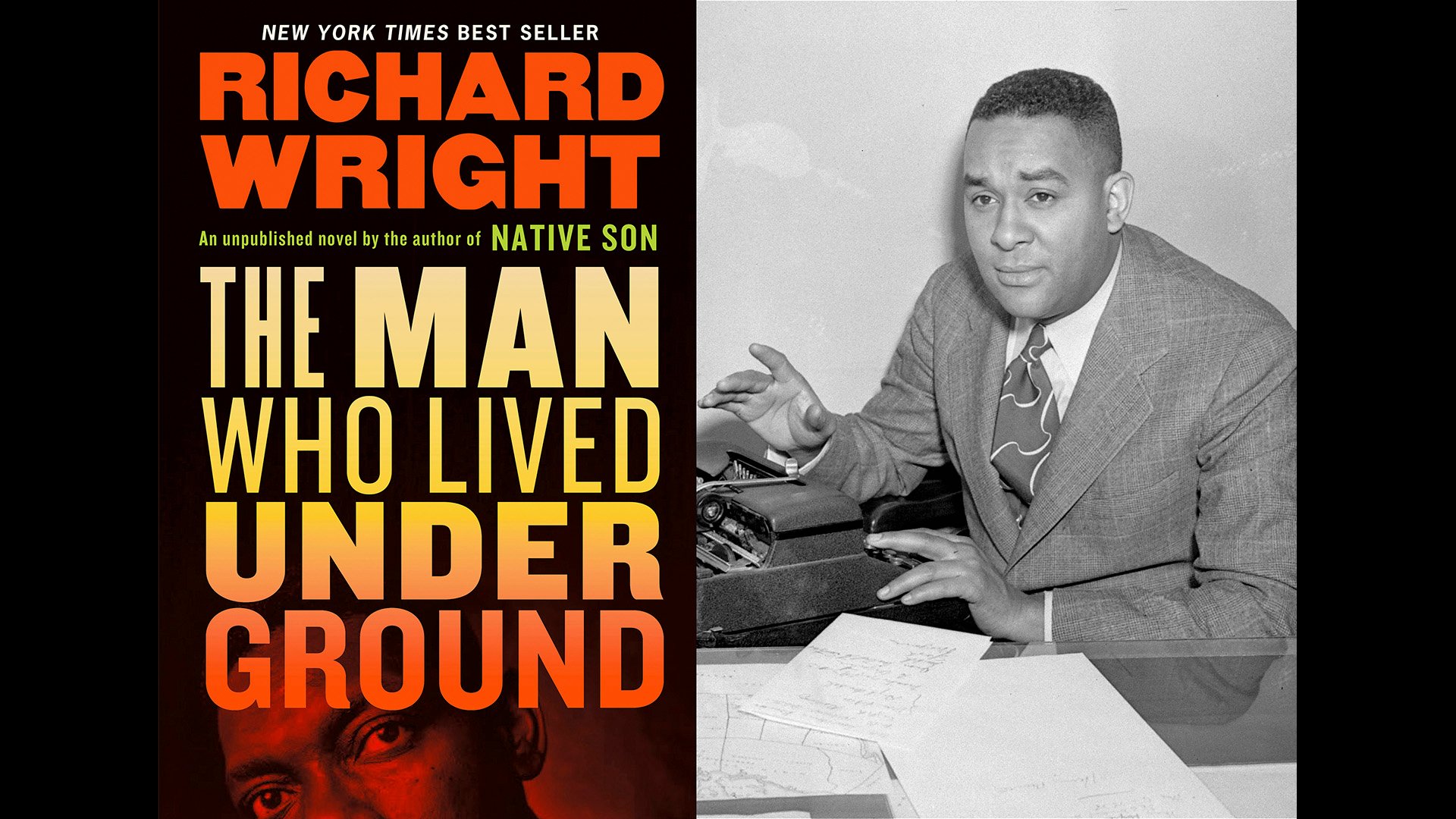 Richard Wright, who died in 1960, is considered one of the greatest writers of the 20th century. His books "Native Son" (1940) and "Black Boy" (1945) made him a best-selling author and an essential figure in literature. But another novel he wrote in the 1940s was initially rejected by its editors and published only as a short story.
"The man who lived underground"Has since been restored and published in its entirety – and it is quite different from other Wright works.
The book's protagonist, a young black man named Fred Daniels, is pursued by police for double murder and forced to sign a false confession. He escapes from custody through an underground sewer, where the novel takes on a surrealist turn.
Wright's grandson Malcolm Wright said it was a "great feeling" for the family to have finally published the book.
"This was silently our favorite Richard story, even in its shortened form before we knew the longer version," said Malcolm Wright. "So now that it's open and part of the public discussion is really hoping that this will help this discussion move forward. It could be an amazing tool for teaching kids empathy in school.
Wright recalls his mother's rediscovery of the manuscript in the author's archives, which are held in the Beinecke Rare Book & Manuscript Library at Yale University in Connecticut.
"My mother was there to research the archives. She stumbled upon it and immediately realized that this is absolutely a story we need to have among our public conversations now, "Wright said. "So she tried to get it published, and it took a while, but here we are. The Library of America has been really fantastic throughout this collaboration.
Wright speculates that the book's initial rejection was the result of a clash between the prevailing mores of the day regarding racism and police brutality and the book's candid descriptions of violent and racist behavior.
"When you see what the first, maybe a quarter of the novel is made up of the brutal torture of a black man at the hands of the police, you know, it's a conversation we're just starting to feel. comfortable today, "Wright said. . "In the 1940s, it wasn't a conversation at all. And so I don't think it was going to pass the goalkeepers' mark at the time. "
Wright contributed an afterword to the new publication in which he compared the plot of "Underground" to that of Plato. cave allegory.
"The interesting thing is that it is the allegory in reverse, because Plato wrote this as someone leaving a cave and discovering the world above the ground where the sun is shining and they are not able to 'explain this to the people who are staying in the cave, "he said. "But Fred Daniels is actually discovering a larger reality underground and then cannot explain it to people above the ground."
Wright believes his grandfather's take on the state of race relations and the police in America would align with many modern sentiments.
"I think its catch wouldn't be that rare," Wright said. "A lot of us feel like we're making progress, but it's not enough. … I'm really sick of talking about reform because we know what the disparities are. Today we have what is called big data and… yet we do not allow that to enter into the process of our legal decisions. So confront the judges with their biases… It will change behavior if we are serious about it.
---