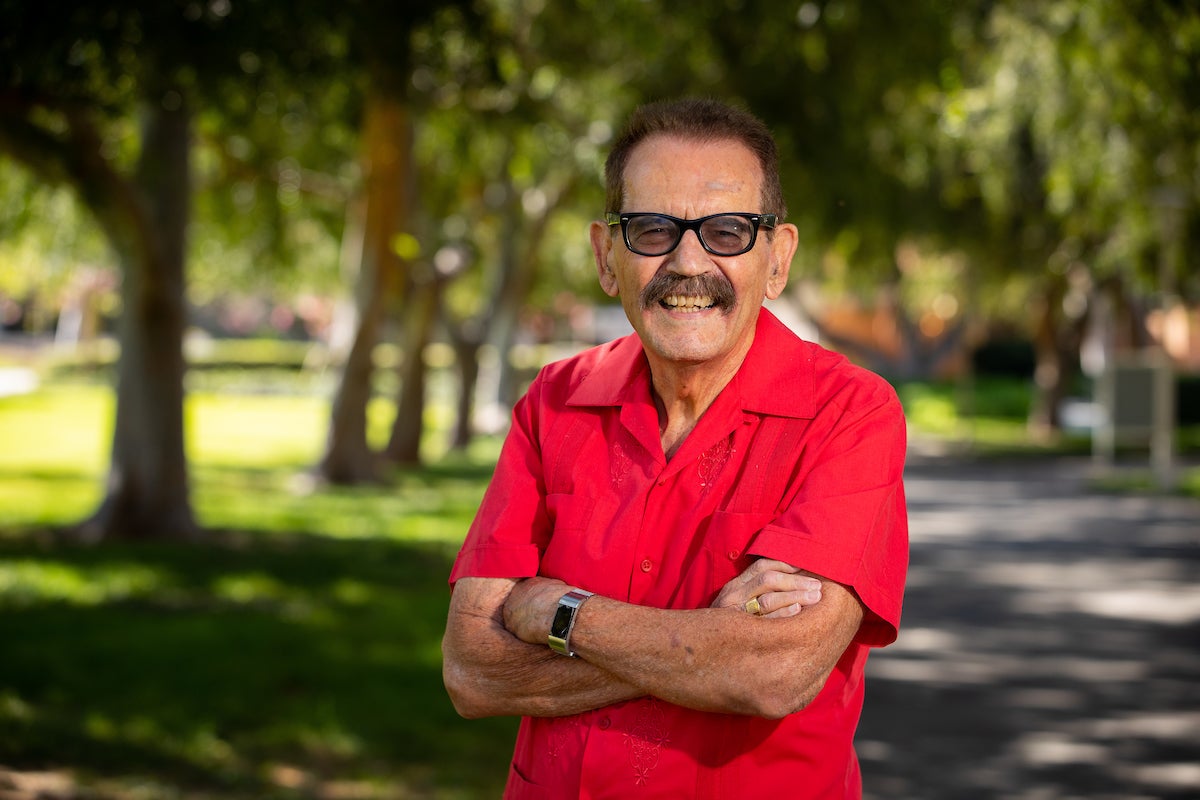 Alfredo Mirandé's seminal 1985 book analyzing the Chicano experience in the United States has been revised.
On September 7, University of Notre Dame Press announced the release of a second edition of "The Chicano Experience: An Alternative Perspective," a text that offers fundamental sociological insights into the lives of the largest minority group in the United States. This edition offers a new interpretation of the social, cultural and economic factors shaping Chicano/Latino life today.
"I wanted to write a book about Chicanos from the perspective and lived experience of a Chicano," said Mirandé, a distinguished professor of sociology and ethnic studies at UC Riverside, who has spent the past five years at search and update the data of this second volume. "Thirty-seven years later, here is the updated version."
University of Notre Dame Press published the second edition this month to honor National Hispanic Heritage Month. Mirandé, who is on sabbatical in the fall term, will teach from this revised edition in the winter term.
"While its original context differs markedly from the current demographic landscape, it remains no less relevant today – Latinos have become the largest minority population in the United States," University officials wrote. of Notre Dame Press in a press release. "With updated chapters revised in light of contemporary scholarship, this second edition speaks of the Chicanos of today, in addition to Puerto Ricans, Central Americans, and other groups who share common experiences of colonization, racialization and, especially over the past decade, demonization."
Mirandé, who has taught at UCR since 1974, is the author of 11 books, including "Gringo Justice" (1994), "The Stanford Law Chronicles" (2005) and "Jalos, USA" (2014), all published by the presses of the University of Notre-Dame. He is currently working on his 12th book, which will be published by The University of Arizona Press in 2023.
Praise for "The Chicano Experience: An Alternative Perspective"
"The Chicano Experience" by Alfredo Mirandé is the landmark 1985 study devoted to the creation of Chicano sociology. The updated version will shape the dialogue for future generations. —Robert J. Duranauthor of "The Gang Paradox"
---
"'The Chicano Experience' is a strident call for a complete overhaul of all social science methodology in the area of ​​Chicano politics." —Benjamin Marquez, author of "The politics of patronage"
---
"Filled with the latest research and current theories on racialization, the new edition of 'The Chicano Experience' rises to the forefront of books about Chicanos and other Latinos in the 21st century." —Maxine Baca Zinnco-author of "Diversity in Families"