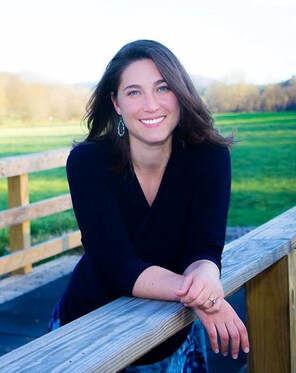 ST. BONAVENTURE – Nora Shalaway Carpenter, editor of this year's All Bonaventure Reads book, will tour the campus and speak to St. Bonaventure freshmen on Wednesday at 7 p.m. at the Reilly Center arena.
In the campus-wide read, "Rural Voices," 15 authors challenge stereotypes of small American towns. The authors – diverse in terms of ethnicity, sexual orientation, geographic location, and socioeconomic status – explore growing up in rural America through a range of short stories, poetry, short stories, and short stories. graphics and personal essays.
The October 20 program is free and open to the public. According to state COVID protocols, masks are mandatory in university buildings, regardless of vaccination status. Immediately after his address, Carpenter will sign copies of the book in the lobby of the University Bookstore at the Reilly Center.
Like the All Bonaventure Reads book for 2021-2022, "Rural Voices" is the foundation text for SBU 101, a first-year seminar course.
"Rural Voices" was a Best NPR Book of 2020, a Nominee for Best YA Fiction by the Young Adult Library Services Association (YALSA), Country Living Magazine's Front Porch Book Club Selection, Double Nautilus Prize Winner, and a Gold Standard selection from the Junior Library Guild.
Carpenter received a Masters of Fine Arts in Writing for Children and Young Adults from Vermont College of Fine Arts and a BA in English Literature and Humanities from Marshall University, Huntington, W.Va.
She is the author of the contemporary young adult novel "The Edge of Anything" and "A Mighty Girl".
Her next anthology, "Ab (solutely) Normal", is out on Candlewick and her next novel, "Fault Lines", is on Running Press Teen.
Prior to writing books, Carpenter worked as an associate editor for Wonderful West Virginia magazine. Originally from rural West Virginia, she now lives in Asheville, NC with her husband and three young children.