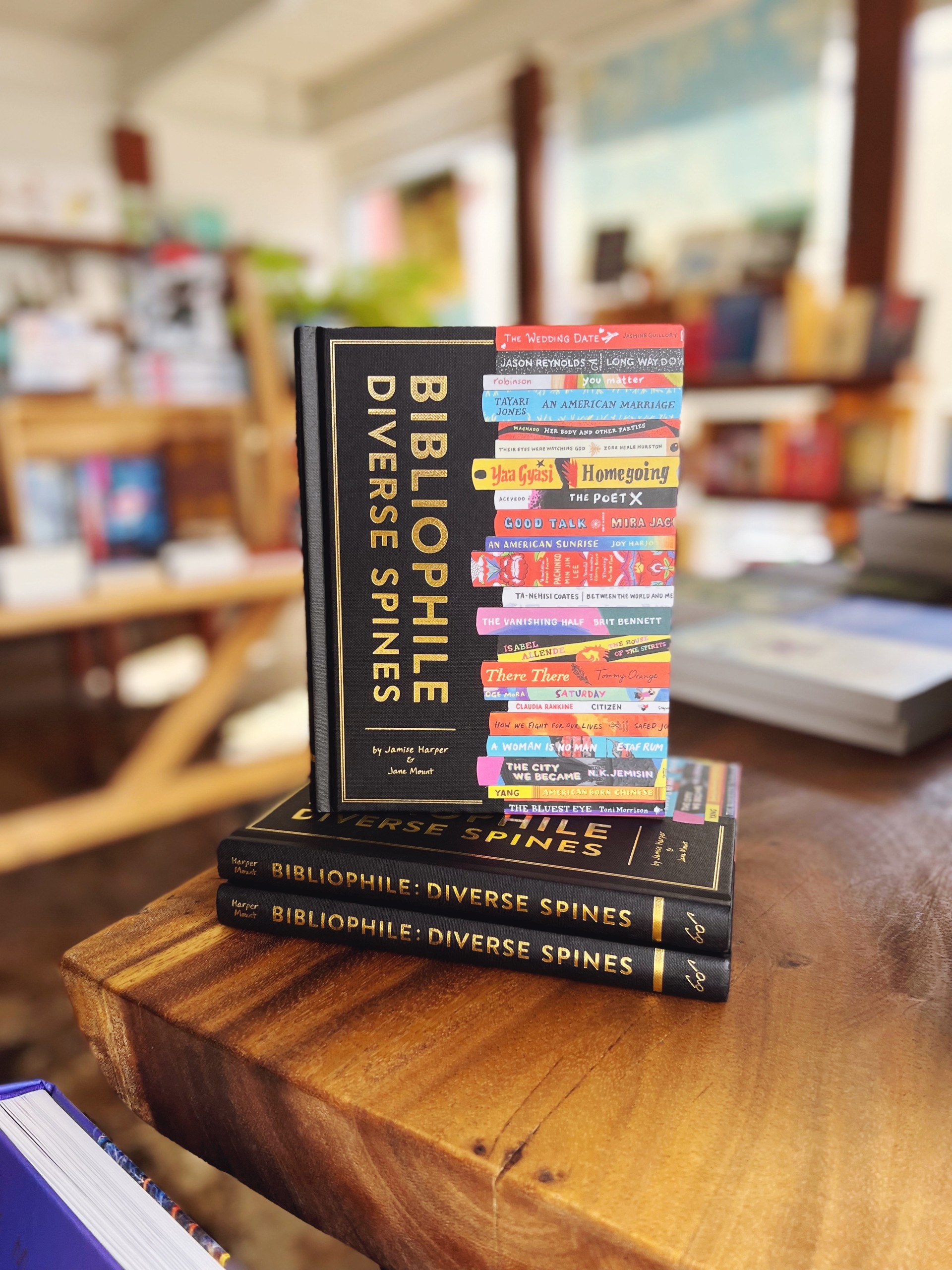 PPresented by the American Booksellers Association, Independent Bookstore Day is a one-day national holiday held on the last Saturday in April that celebrates independent bookstores across the country. On Saturday, April 30, from 11 a.m. to 4 p.m., Da Shop: Books + Curiosities in Kaimukī will join the celebration by welcoming renowned authors Jane Mount (Bibliophile: Miscellaneous ThornsChronicle Books) and Adam J. Kurtz (You Are Here (So Far): A Guide to Finding Your WayTarcherPerigee), as well as artisans and food traders for a day of festivities and exclusive in-store giveaways.
There's more on that below, but first, to help celebrate that bibliophile spirit, here are three beloved books about books, bookstores, and booksellers:
How to find love in a bookstore by Véronique Henry
There's an undeniable romance in a bookstore, isn't there? This sweet romance is the quintessential indie bookstore tale: it's an uplifting story about the power of books to connect, to heal, and to ignite hope in difficult times. Of course, this inspiring tale is set in an idyllic community bookstore, so it's no surprise that this book is a favorite with customers and staff alike!
SEE ALSO: Artist and wordsmith Adam J. Kurtz gives us the inspiration we need
Bibliophile: Miscellaneous Thorns by Jamise Harper & Jane Mount, illustrated by Jane Mount
Jamise Harper of Diverse Spines and Jane Mount of Ideal Bookshelf have collaborated to create this beautiful and engaging showcase of BIPOC storytellers, booksellers and book lovers. Treat your bookshelf to this visually stunning book illustrated by artist Maui Mount, whose coveted spine illustrations are adored by bibliophiles around the world. Celebrate Independent Bookstore Day with her this Saturday and check out the limited edition print of The Perfect Bookcase featuring some of Da Shop's favorite books.
Tribute to good bookstores by Jeff Deutsch
Written by a "devoted reader and long-time bookseller", Tribute to good bookstores captures that deep satisfaction you feel when you step into a beautiful space designed just for books. It's a great giveaway for book lovers about why we need physical bookstores in an age of fast online shopping. A short but insightful read that will warm your literary heart, illuminate the bookstore ecosystem, and make you feel a little better about that ever-growing TBR pile.
These titles and many more are available through Da Shop: Books + Curiosities. Don't miss this annual party which will also bring together local food vendors alongside Beachcake artisans by Mariko Merritt (who also works at Da Shop) and Jahier Studio by Chloé Selarque.
SEE ALSO: Jahier Studio shows Hawaii's beautiful landscapes from a needlepoint perspective
Specials and promotions from 11 a.m. to 4 p.m. (while supplies last) include:
15% off poetry in honor of National Poetry Month
Free Da Shop Tote With Purchases Of $75 Or More
Free book with purchases of $100 or more (select titles chosen by Da Shop)
Special IBD swag includes bookmarks, postcards, book samples and more
Da Shop: Books + Curiosities, 3565 Harding Ave., (808) 421-9460, dashophnl.com, @dashophnl