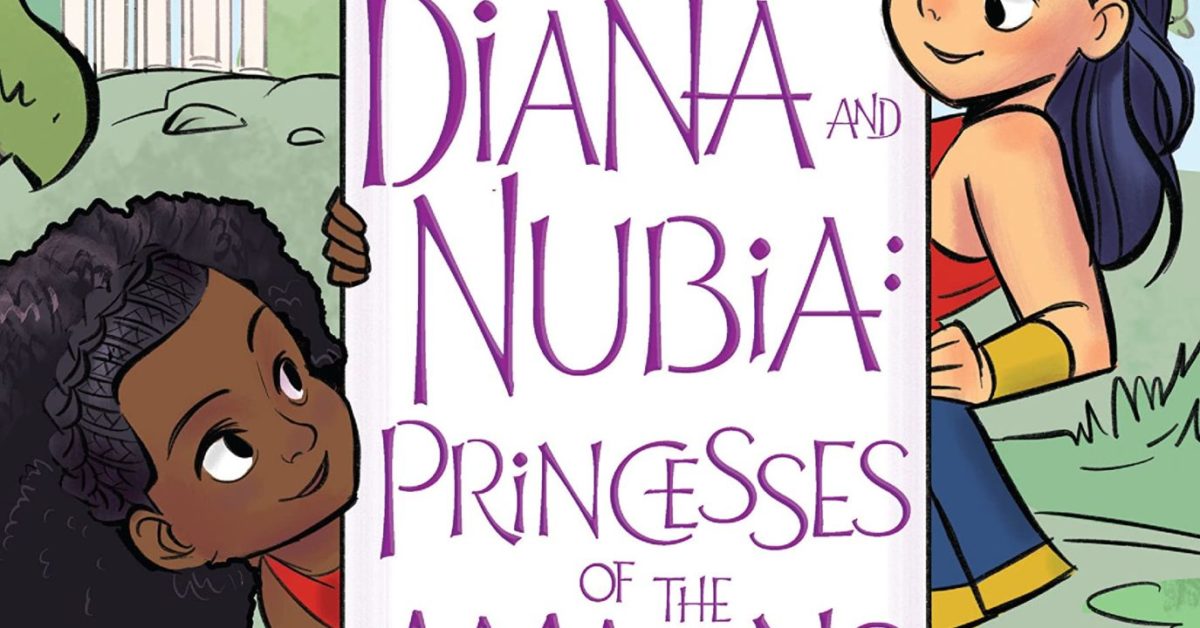 Diana, Princess of the Amazons through Shannon Hale, Dean Hale, and Victoria Yin was a bestselling children's graphic novel for DC Comics, and to that extent later this year they're releasing the sequel, introducing a familiar DC Comics character Wonder Woman into the mix, in Diana and Nubia: Princesses of the Amazons.
Diana, Princess of the Amazons was just the beginning: Shannon Hale, Dean Hale and Victoria Ying team up again to continue the adventure! Princess Nubia loves her mothers, their home on Themyscira, and all of her Amazon aunts. But she is still alone sometimes. It's hard to be the only child on an island full of adults! She just wishes things were different. And then, one morning, things are different. There's a stranger sharing her room… and the intruder Diana insists it's her room! And their parents think they're both just pests, they got always shared a room. What is happening?! Could it be that the wish in Hera's ear on the night of the solstice worked? Can Nubia keep this strange new sister? Does she even want it?
Diana and Nubia: Princesses of the Amazons. will be released on November 8, 2022. And, as a reminder, it was Diana, Princess of the Amazons.
Shannon Hale and Dean Hale, New York Times bestselling authors, tell the story of making mistakes, learning the hard way, and growing up to be a hero. Eleven-year-old Diana leads an almost perfect life on the island of Themyscira. But even though she has a loving mother and many "aunts", she is an only child. The only child on the whole island, in fact. All the other people on the island are adults who are the best at their craft and powerful in their bodies, while Diana is small, sometimes clumsy, and not particularly good at anything. She's not Wonder Woman… yet. What Diana needs is someone her own age to talk to. Taking matters into her own hands, she creates a playmate out of clay. It's all fun and games for a while, until things spiral out of control and Diana has to decide whether she's made a new friend…or a monster!