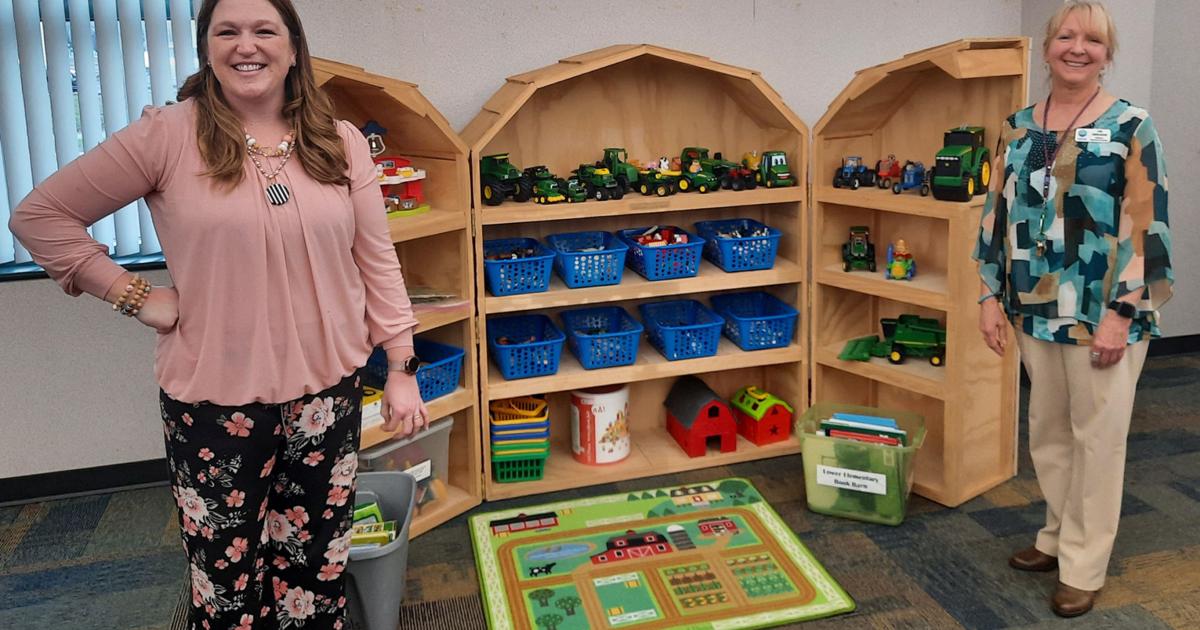 DANVILLE — Young people visiting the Danville Public Library will now be able to get a little closer to farming, thanks to a donation from the Vermilion County Farm Bureau.
The office donated a book barn as part of its Ag in the Classroom program. The barn includes educational books and toys to help children learn about farming and ranching.
Farm Bureau executive director Kerry Wienke said the book barn, built in 2009 by former Farm Bureau chairman Brian Andrews, was loaned to Vermilion County Schools in turn from role. Schools checked the book barn for a month.
"With all the recent developments with COVID and other learning standards, it wasn't being used the way we had hoped," Wienke said. "That's when we contacted the Danville Public Library. They're reworking some of their space, so it fits with kind of a theme they're doing.
The book barn will be a permanent part of the library. It contains a lot of material "that has evolved" over the years, Wienke said.
This includes items like books, DVDs, tractors and farm animal toys, "so it's kind of an interactive approach to agricultural information."
"It's strictly farming-focused and contains learning material, whether it's puzzles, toys, DVDs, barns or building blocks," Wienke said.
The book barn is on the first floor of the library. Staff made room for him by moving furniture. The library has recently redone its children's area.
Missy Buhr, farm literacy coordinator for the farm office's Ag in the Classroom program, was on hand when the barn was set up.