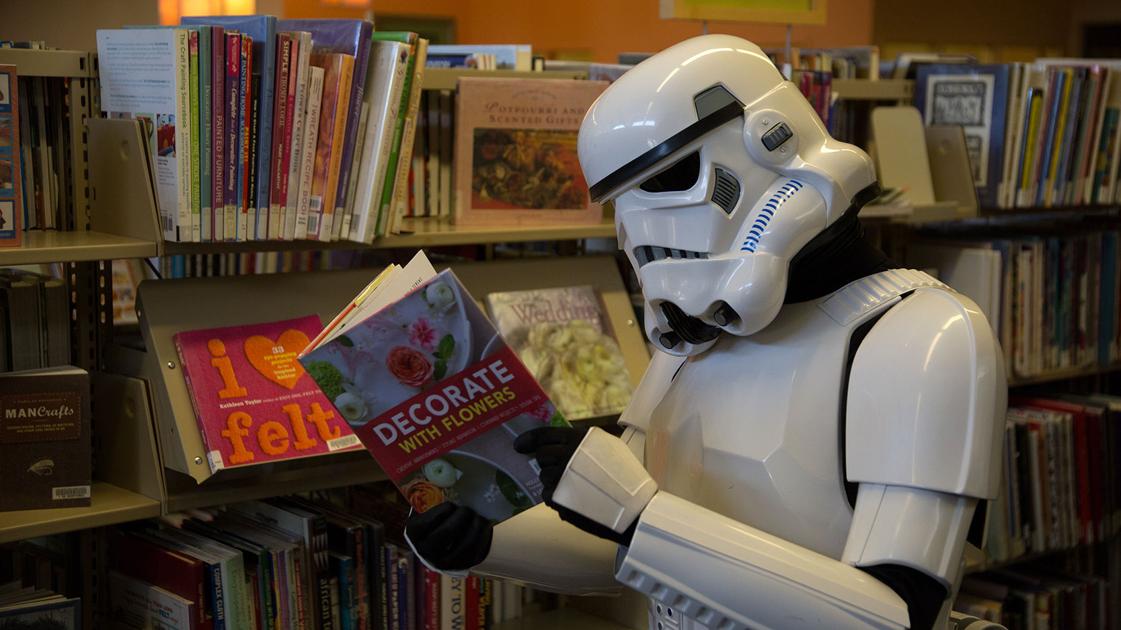 After two long, long years, it's finally time to take the Stormtrooper gear out of the closet and get dressed.
Mesa County Libraries Comic Con welcomes Spider-Man, Daenerys Targaryen, Harry Potter, The Scarlet Witch, The Mandalorian, Spock, and Tanjiro Kamado to dress their best and get back to cosplaying.
Dressing up and connecting with other enthusiastic fans is always the most popular part of Comic Con, said Shana Wade, associate director of Mesa County Libraries.
And this year, after a long wait thanks to the pandemic, Comic Con will be back in person from 10 a.m. to 6 p.m. on Saturday, September 18 at the Grand Junction Convention Center, 159 Main Street.
Admission is free for those with a Mesa County Library Card, $ 5 for those without, and children 10 and under enter free.
Organizers are asking attendees to wear a face covering and, better yet, make it part of their costume, Wade said.
Exhibitors and Comic Con events will be more dispersed this year due to the pandemic and because thousands of fans of everything from anime to "Star Wars" are eager to return to the event, she said. declared.
Over 6,000 people attended Comic Con in 2019. Wade expected less to attend this year, but still believed attendance would likely be in the thousands.
One of the changes to bring more space to the event was to move the cosplay contest to the outdoor walkway between the convention center and the Hampton Inn, she said.
A stage and chairs will be set up for the contest, which will normally run with fans competing in categories based on age, starting with children 11 and under at 11 a.m. and continuing through to the cosplay contest. group at the end of the day. .
Registration begins 30 minutes before the start of judging for each category, and registration is limited to the first 100 cosplayers to arrive for each group.
While the cosplay contest is "super popular," there will be a lot more to participate in and see at Comic Con 2021, Wade said.
There will be 45 exhibitors set up in the ballroom – there are fewer exhibitors than in previous years to leave more room between exhibitors, Wade said – fan meetings, special guest presentations and tables round.
This year's special guests are R. Alan Brooks, professor at Regis University, writer and artist who released his new graphic novel, "Anguish Garden," earlier this year, and the 501st Legion, an international costume organization. "Star Wars".
The two have been to Grand Junction Comic Con before and both will be participating in panels on Saturday. The 501st Legion will host a Q&A session on the costumes and their group. Brooks will be doing a conversation-style presentation on how art can impact culture and create social change, Wade said.
Also among the panelists are Hank Braxtan and Arielle Brachfeld, the local filmmakers behind the creature films "Dragon Soldiers", "Snake Outta Compton" and "Unnatural".
Braxtan and Brachfeld will discuss the opportunities and challenges of making feature films in western Colorado. "It should be a lot of fun," Wade said.