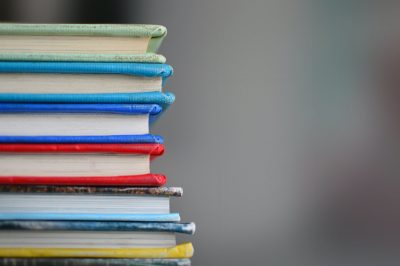 It feels like 2014 again, with the avalanche of book adaptations for television and cinema announced in recent years. From BookTok recommendations to Barnes & Noble purchases, I know from personal experience that we readers have a long list of TBRs – or to read -. So, if you're looking to figure out which ones to prioritize, here are five books to read before they hit the big screen in the near future.
"Where Crayfish Sing" by Delia Owens
Delia Owens' "Where the Crawdads Sing" broke the record for most weeks at No.1 on the New York Times bestselling list for hardcover fiction and is set to become a major film next summer. The mystery book tells the story of Kya, a young girl who was abandoned by her family in the 1960s North Carolina swamps and who is later involved in a murder investigation.
Actress Reese Witherspoon purchased the book for her book club in 2018, only to join the screen project as a producer alongside Olivia Newman, who will direct the film. Daisy edgar jones, star of "Normal People, " was chosen to play Kya.
Author Delia Owens, who is also a zoologist, published the book – her first novel – at almost 70, but the response has been overwhelming. Owen's mind-blowing novel is what I consider a modern day classic. It's both a coming-of-age novel and a mysterious tale that compels readers to feel a variety of emotions.
"It Ends With Us" by Colleen Hoover
From what I've seen, there is some cult following on BookTok around author Colleen Hoover and her love books.
Of her eleven novels, arguably the most popular is a 2016 young adult romance titled "It Ends With Us." Without giving away any spoilers, the book takes you on a heartbreaking journey in which protagonist Lily Bloom moves to Boston and meets a seemingly perfect neurosurgeon. Love turns out to be more difficult than she thinks, and Lily is forced to cope with a relationship that takes an unexpected turn.
Three years after its publication, Justin Baldoni will partner with Hoover to bring the book to life. Baldoni, best known for playing Rafael in The CW's "Jane the Virgin", won't be directing for the first time. He proved to be a double threat with his directorial debut "Five Feet Apart" in 2019, followed by "Clouds", released in 2020. After reading Hoover's novel, Baldoni decided to embark on the project of disseminating the story to a wider audience. Despite no casting or release date announcements yet, fans are thrilled it's on the way and hope to purchase tickets soon.
Taylor Jenkins Reid's "Daisy Jones and the Six"
Months after Reese Witherspoon picked "Where the Crawdads Sing" for her book club, she picked Reid's "Daisy Jones and The Six" for her March 2019 pick.
Inspired by the Fleetwood Mac group, the 2019 bestseller chronicles the rise and fall of a fictional legendary rock band called The Six in the 1970s. The story will be adapted into a 13-episode Amazon Prime Video series produced by Reese Witherspoon with Niki Caro directing the pilot and several other episodes. The star-studded cast includes "Hunger Games" franchise star Sam Claflin as rockstar Billy Dunne and Riley Keough as Daisy Jones.
Keough, the granddaughter of rock legend Elvis Presley, is a fitting choice for Jones, who said on Instagram that she considers it an "honor" to play Daisy. As a fan of Reid's equally popular novels "The Seven Husbands of Evelyn Hugo" and "Malibu Rising", I would certainly say "Daisy Jones and The Six" is his most unique and cinematically dramatic novel. The combination of excellent writing and impending original music – using lyrics from the book – has created high expectations for the show, which will be released in late 2021 or early 2022.
"The stars at noon" by Denis Johnson
"The Stars at Noon" is a 1986 novel written by Denis Johnson about the romance between the narrator, a supposed American journalist, and an English businessman she met in Nicaragua in 1984. The anonymous narrator, whose real one mission in the foreign country is a secret, gets drawn into lies and a whirlwind relationship that forces him to try to leave the country.
The film will be both a romance and a dramatic thriller directed by Claire Denis. Taron Egerton will play alongside Margaret Qualley, daughter of Andie MacDowell.
"Conversations with Friends" by Sally Rooney
Sally Rooney's bestselling novel "Normal People" became an Emmy nominated series in 2020. After the author's dynamic storytelling turned out to be a beloved on-screen adaptation, Hulu plans to capture its first novel then.
Like "normal people", "Conversations with Friends "is the story of two best friends – this time in Dublin where they form an unexpected connection with a married couple, creating an interesting commentary on modern people and the art of a relationship. Directors Leanne Welham and Lenny Abrahamson will take charge of the 12-episode project starring Alison Oliver, Sasha Lane, Jemima Kirke and Joe Alwyn.
From what I've read, Sally Rooney is an author who creates conversations – pun intended – and I have no doubt that "Conversations with Friends" will be a hit on screen as well.