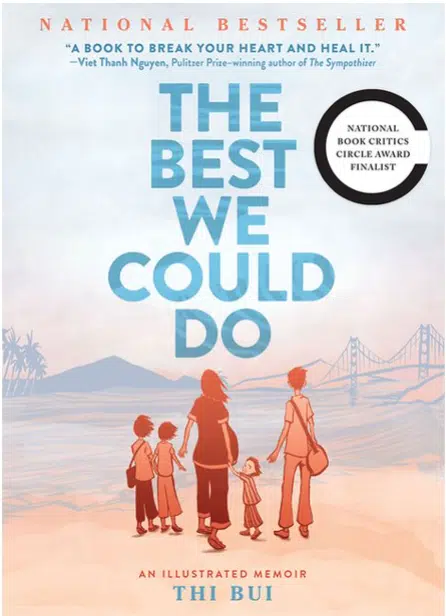 KALAMAZOO, MI (WKZO AM/FM) — Kalamazoo's Reading Together program celebrates its 20th anniversary this year. It's like a huge book club… Each March, selecting a book with a relevant social theme for public discussion.
Librarian Karen Trout says this year's selection is the first graphic novel that has been chosen that explores the issue of immigration.
In the memoir, Bui documents the story of his family's daring escape after the fall of South Vietnam in the 1970s, and the difficulties they faced in building a new life for themselves.
Events at the library this year have all been online due to the pandemic, including a session with the author, scheduled for next Tuesday evening. Kalamazoo Public Library Director Ryan Wieber says the program has been a great success.
Readers can meet author Thi Bui virtually during a livestream event on KPL LIVE at 7 p.m. on Tuesday, March 22.
Copies of the graphic novel are now available at all Kalamazoo Public Library locations.
You can find their website by Googling "Reading Together Kalamazoo"