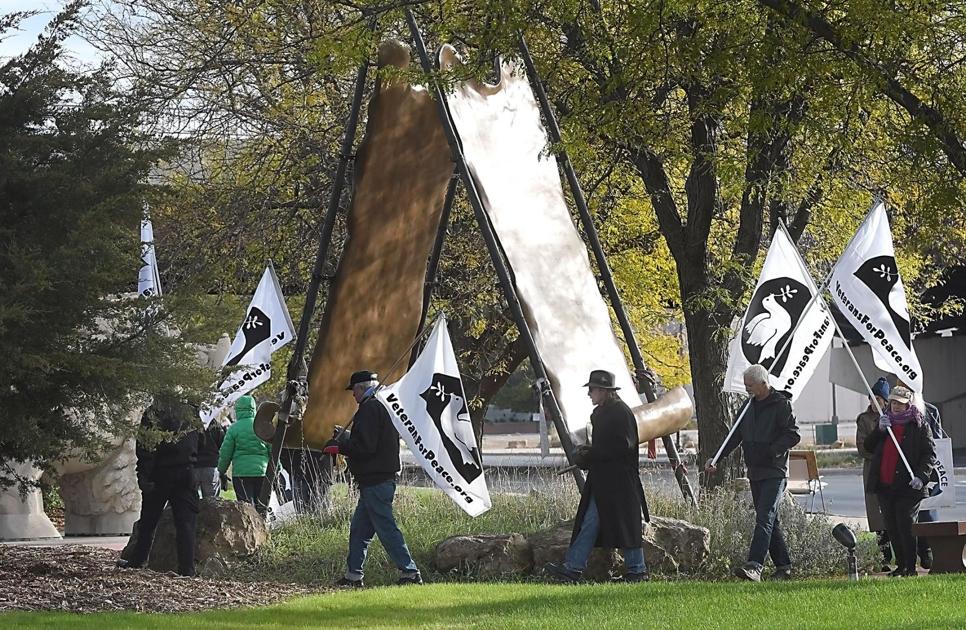 The free press
Veterans for Peace Chapter 27 is holding a memorial service at 11 a.m. today at Reconciliation Park in downtown Mankato.
The 38-minute silent vigil is scheduled in remembrance of the 38 Dakota hanged at the site in 1862 as a result of the US-Dakota War.
The ceremony, scheduled in conjunction with Mankato Indigenous Peoples Day, is open to the public.
Chapter members will ring a bell 38 times.
War program includes Harper's Ferry
Participants in the Harper's Ferry raid will be discussed at the Minnesota Valley Civil War Roundtable Meeting at 6:30 p.m. Tuesday at Ulm's New Library, 17 N. Broadway.
The meeting is open to the public.
The Civil War History Group meeting includes a virtual presentation by author and journalist Eugene L. Meyer on his book "Five for Freedom". The book is about five African-American men who joined John Brown for his raid on Harper's Ferry.
Property taxes payable on Friday
Residential and non-residential properties, vacant rural non-residential land and the second half of property taxes for commercial property owners are due Friday.
Residents of Blue Earth County can make payments in the following ways:
• By email. Payments must be postmarked by October 15 to avoid penalties and can be sent to Blue Earth County Property and Environmental Resources, PO Box 3567, Mankato, MN 56002-3567.
• In person. Payments will be accepted between 8 a.m. and 5 p.m. weekdays at the Property and Environmental Resources, second floor (entrance through Door B) of the Government Center, 410 S. Fifth St.
• In line. Payments by credit card (2.49% fee) or electronic check ($ 1.49 per transaction) can be made on the county's website at:
www.blueearthcountymn.gov
• Contactless deposit. Drop boxes are located at Blue Earth County Government Center, downtown Hy-Vee, 410 S. Riverfront Drive, and Cub Foods, 1800 Madison Ave.
• Bank locations. Current year tax payments can be made at the following banks: MinnStar Bank in Lake Crystal and St. Clair State Bank.
For more information, call 304-4251.