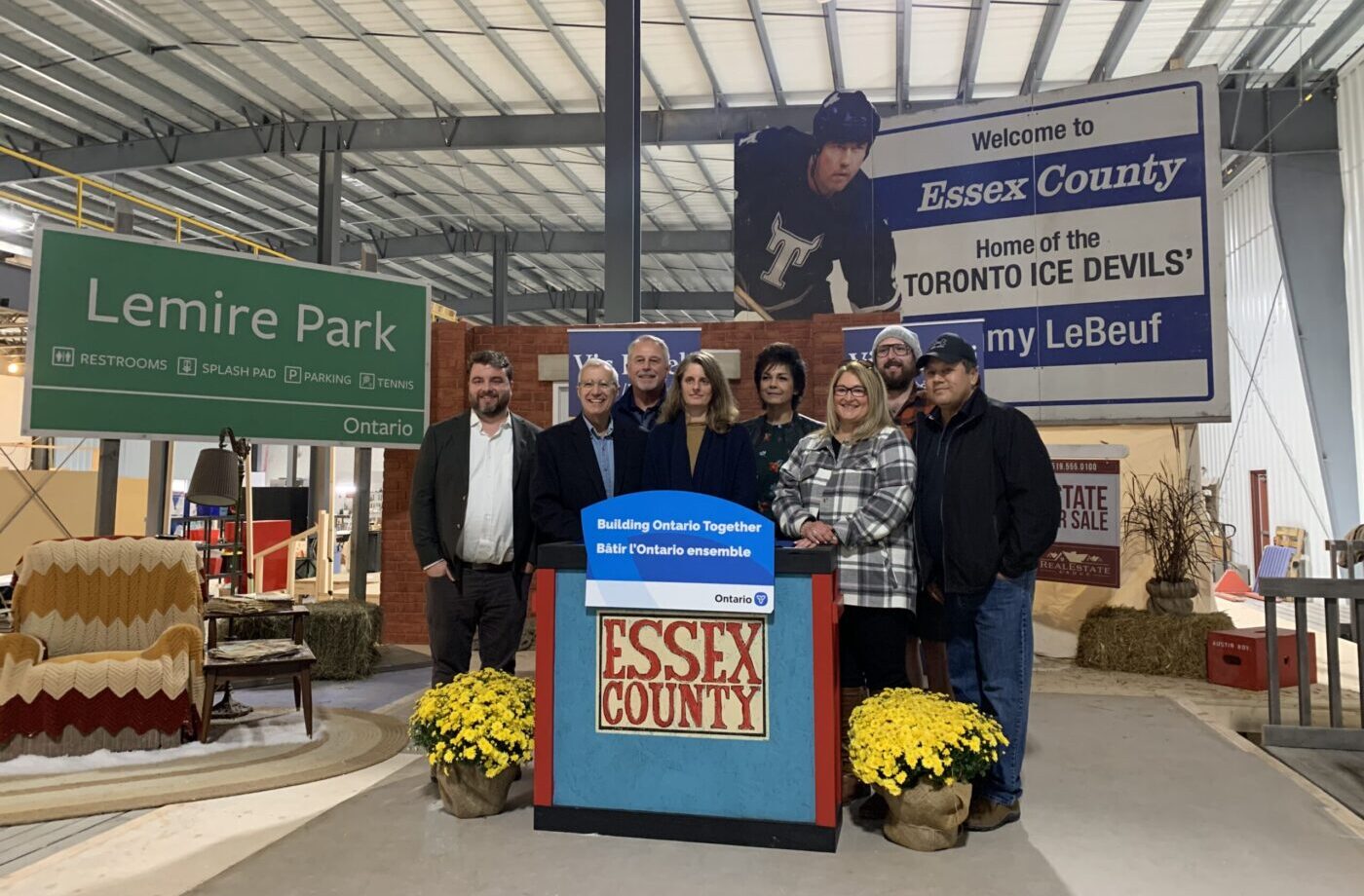 $6 million is flowing into Northern Ontario from the province to support the local film industry.
Officials say the investment, which is being made through the Northern Ontario Heritage Fund Corporation, will help create jobs, attract talent and spur economic growth.
Vic Fedeli, MPP for Nipissing, says the film and TV industry in Ontario has grown from $2 billion a year to nearly $3 billion and they want to see further growth.
"The prime minister wants $5 billion a year. He said when we saw Georgia do it, we can do it here too," Fedeli said. "I think Northern Ontario was a big part of it, and North Bay was certainly the center of it as well. »
The following projects are receiving funding:
$2,000,000 for Essex Season 1 (FGM) Inc. to produce the five-part Essex County miniseries
$2,000,000 to Sinking Ship Productions Inc. to produce Beyond Black Beauty family television series
$500,000 to Bloody Hell Productions Inc. to produce feature film Bloody Hell
$500,000 to HP Catering Christmas Productions Inc. to produce the feature film Catering for Christmas
$500,000 to HP Winter Palace Productions Inc to produce the Winter Palace TV movie
$500,000 to HP Homestead Christmas Productions Inc. to produce the holiday-themed film Homestead for Christmas.
Christina Piovesan, one of Essex County's executive producers, says she was surprised to find places of this quality here, noting that the scenery is unique to our region.
"The farmland was beautiful and for us the locations are a character on the show, so it was really important that we find the right ones," she says. "Much of which resembles the graphic novel, it was almost like we found it in the graphic novel. It was very exciting and will be featured very heavily on the show.
Piovesan says areas of opportunity for filming in the region include building capacity to be more competitive with Southern Ontario.
It highlights the growth of the pool of jobs and resources such as hotels and restaurants.

The Northern Ontario Heritage Fund Corporation promotes economic prosperity throughout Northern Ontario by providing financial assistance to projects large and small, rural and urban, that spur growth, creation jobs and skills development. Since June 2018, the NOHFC has invested over $559 million in 4,748 projects across Northern Ontario, leveraging over $1.82 billion in investments and creating or maintaining over 7,500 jobs.
**With files by Richard Coffin