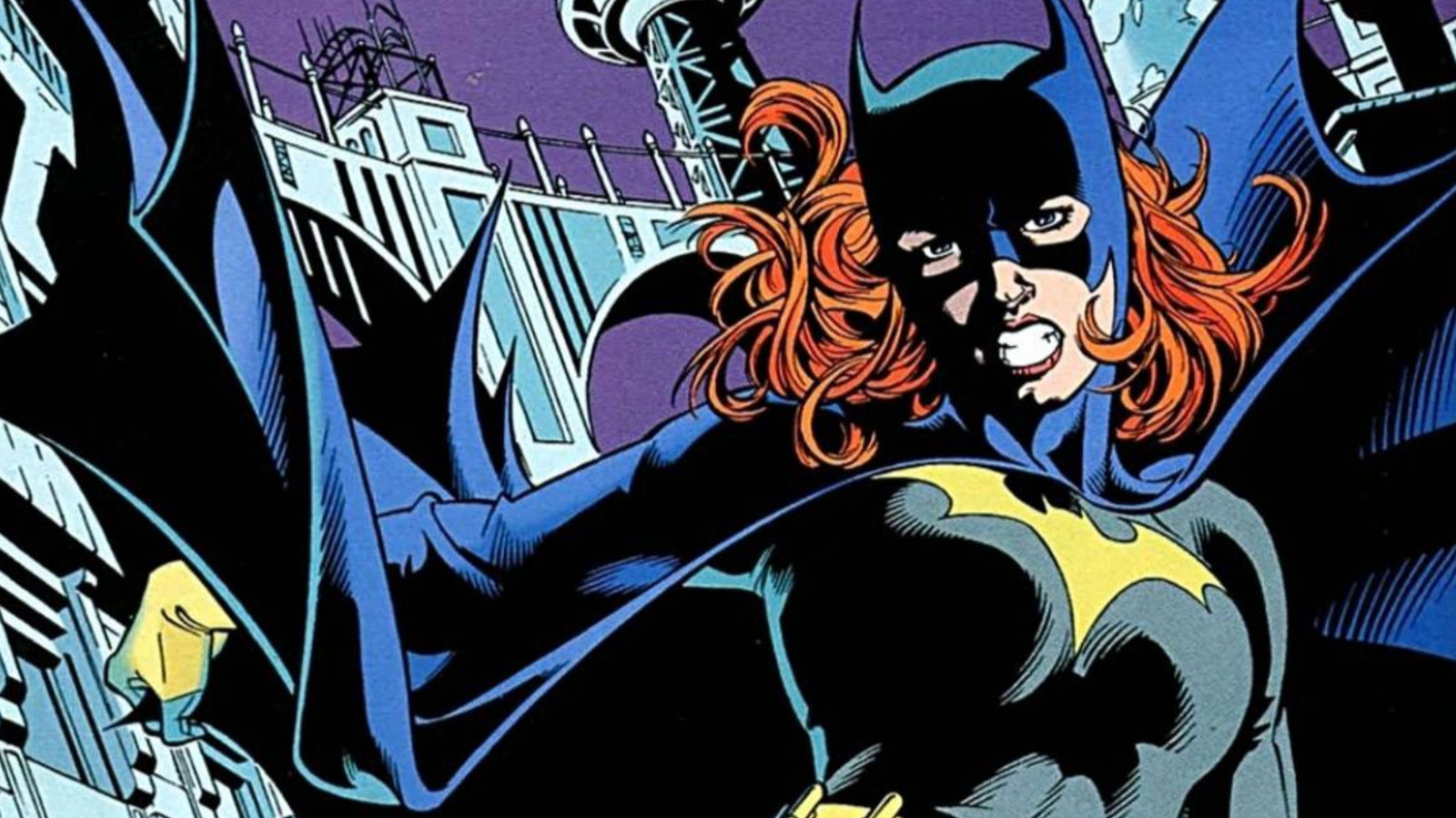 Next up is Batgirl no. 3, Stephanie Brown. The daughter of Riddler knock-off Cluemaster, she was featured as Spoiler in Detective Comics #647 (Chuck Dixon and Tom Lyle). After a brief tenure as Robin, she became Batgirl after Cassandra left the role. Her adventures were chronicled by Bryan Q. Miller and a rotating team of artists in a solo "Batgirl" series published from 2009 to 2011.
Miller is primarily a television writer; he got involved with DC Comics because he met Geoff Johns while writing for "Smallville". With his roots in television, it's no surprise he wrote Stephanie as Buffy Summers; she's a spunky prankster who must balance college life with superheroes. Although she is often knocked down, she always gets back up. As she did with Cass, Barbara appears as Stephanie's mentor.
Series highlights include Batgirl teaming up with Supergirl in issue #13 to fight Bela Lugosi's Dracula, who came to life in a science experiment accident. Next, Stephanie opens issue #15 with an abbreviated (but accurate) account of the Bat family's history. Finally, Stephanie introduces surly Damian Wayne to the joys of a moon bounce at the end of issue #17.
It was the last "Batgirl" comic before DC relaunched its universe with the New 52 initiative. It upended Miller's plans; issue #24 takes a look at stories that might have been had her "Batgirl" "Season 2" played out. Yet, as Stephanie argues with the book's closing words, "it's only the end if you want it to be."
Read if: You're a "Buffy" fan.
Where to read: Miller's "Batgirl" series has been collected twice, first as a three-volume edition ("Batgirl Rising," "The Flood," and "The Lesson") and a two-volume "Batgirl: Stephanie Brown". The race can be played in total on DC Universe Infinite.