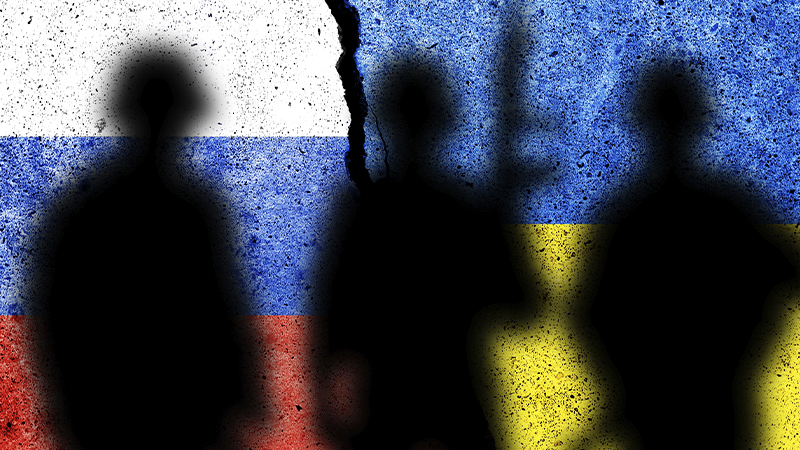 Every day I read a war diary by artist and novelist Yevgenia Belorusets who stayed at her home in kyiv. On the twentieth day of the war, she wrote: "The people of kyiv are coming back. It's hard to believe, but that's the way it is. People are trying to go home, even though they are close to the front line. My friends in Kharkiv, where more than 600 houses have been destroyed, are slowly getting used to humanitarian raids and shootings.
In kyiv, the famous historian Natalia Yakovenko translates Livy from Latin to Ukrainian. IST Publishing Editor Boris Filonenko (born and raised in Kharkiv) started reading a book about defense architecture and how cities are rebuilt after war, with WS Sebald On the natural history of destruction. Ukrainian architects, like Oleg Drozdov, are already busy thinking about restoring Kharkiv. He is actually reconstitution the Lviv Regional Sports School for Children and Youth in Stryi Park into a place of residence for internally displaced persons.
So some of us are already beginning to adapt. However, it is still difficult for me to accept the new reality, in which life is reduced to war and permanent danger. Today, we know that there is not a single place in Ukraine where there is no military threat without the risk of fire or sabotage groups. Attention, Ukraine is 603,548 km².
Our government has asked everyone who is not involved in direct military action to continue working. After these words, I decided to remember what had occupied me before the war. With Nastia Leonova, co-founder of IST publishing, I identified that the crucial task for us today is to preserve what remains: our team and our books. So, we plan to evacuate some of our stock to a safe place, but that's easier said than done since our books are in Kyiv, where access is restricted. There is a similar situation with another part of our stock in Kharkiv. We cannot verify whether the house where they are was destroyed. Other than that, active armed battles are going on where they are, so we are looking for a driver who could pick them up and evacuate them. Our distributor in Amsterdam, Idea Books, placed a large order as a show of support. They know that before sending the books, we must evacuate them. So they repeatedly said, "Please, please don't put yourself in danger to move the books!! ". And yes, we try to be careful.
We feel that we are not alone and that people from all over the world are ready to do everything to keep Ukrainian culture alive.
Clearly, the state of uncertainty imposes its limits on long-term publishing planning, and supply chains are now broken. But at the same time, we set ourselves another task: to make efforts to reconfigure the publishing process so that we can move our work forward, slowly, with pauses. We managed to send Pavlo Makov. The Fountain of Exhaustion. Acqua Alta to print. It is a book for the Ukrainian pavilion of the Venice Biennale 2022. In my previous column for The bookstore, I wrote that we didn't know if we would make it. Additionally, a Ukrainian language version of the book, which is published with the support of our Lithuanian partners, is being prepared for publication. We feel that we are not alone and that people from all over the world are ready to do anything to keep Ukrainian culture alive.
Today, more than 50 Ukrainian publishers have opened access to their e-books and audiobooks. Our website is working and some orders are being placed, usually from overseas. We write an e-mail to each of them saying that we cannot ship the order at the moment because of the war. We get responses that first, they are surprised that we are responding to professional emails, and second, these contributions are made as support. As for the order – "send it after victory".
Some Ukrainian publishers continue to work, for example by translating common texts into foreign languages. Some manage to process orders and ship their books. As far as possible, bookstores are reopening. One of the largest book festivals in Ukraine, Reserve Arsenal, sent a newsletter inviting to update the catalog of sale of rights abroad. As a small press, I must say that we have never dealt with the sale of rights. We were always busy buying them instead. It was therefore the first time that we prepared a catalog for international publishers and literary agents. Such an opportunity has always existed, but since there was always something more pressing on the agenda, we never tried it.
But to my knowledge, few people have managed to hold a book in their hands during these three weeks. It is only possible to read short stories, maybe poetry. However, I personally managed to read a practical manual, How to survive an armed conflictand recently opened Remark. I realized around page five that what once looked like fiction to me now had a very non-fiction feel to it. Today, the Remarquian reality is not only possible to feel but also to experience. So, I haven't come back to that reading yet, because there's too much of that reality anyway. There aren't enough words to describe all the horrors, and when the words are found, they seem incomparable to what happens in the real world. Today, we operate simply because everything else seems grossly inappropriate.
At the same time, it is inspiring that cultural processes such as Shevchenko Prize for Ukraine continue. The state prize established in 1961 announced its winners and finalists in the fields of culture and art on March 9, the fourteenth day of the war. There is a strong feeling that this is fundamentally important, especially today, because, as we know, interrupting culture is dangerous. So we continue.
Translated from Ukrainian by Daša Anosova.