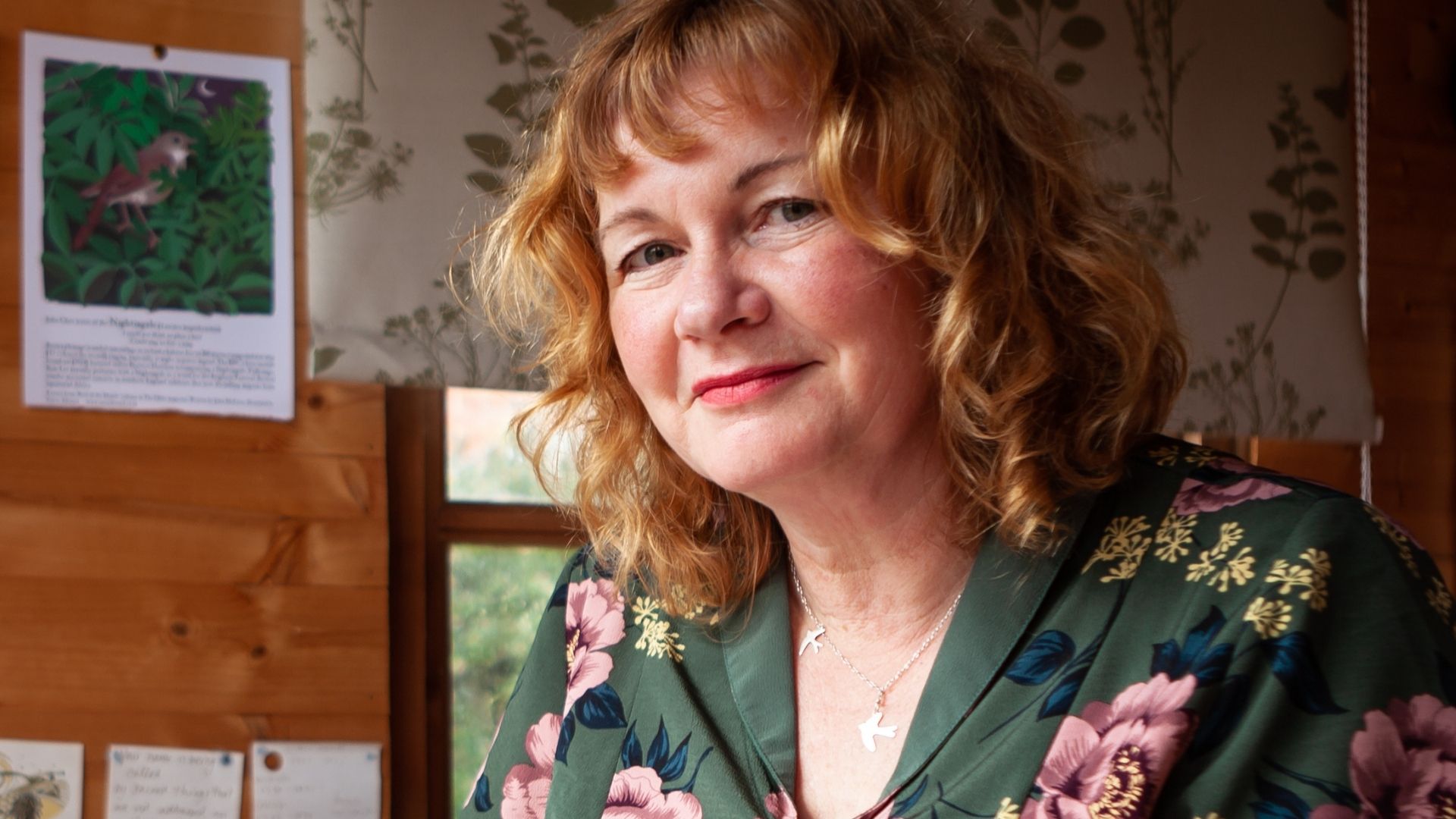 Nicola Chester won the Richard Jefferies Prize for best nature writing published in 2021 with her book On the gallows (Chelsea Green).
On the gallows is rooted in the author's background and his formative years in the Newbury area – a period that included Greenham Common Peace Camp and the Newbury Bypass protests – followed by his own family life in cottages on the estates by Highclere and Inkpen. The book is described as "a seamless blend of memoir and natural and social history, evoking a vivid sense of the impact and influence that particular places and landscapes had on the writer".
Professor Barry Sloan, President of the Richard Jefferies Society and Jury, said: "On the gallows is not only an eloquent celebration of nature and landscape and their indispensable value for human mental and emotional health and well-being; it is also unsentimental and alert to the dangers to wildlife and the open countryside, and shows the author's own experiences of resistance to suggestions for more environmentally friendly land management. It will appeal to a wide audience both as a personal account and for its thoughtful reflections on the challenges facing the natural world.
The book was chosen from a shortlist of Birdsong in a time of silence by Steven Lovatt (Penguin Particular Books), The summer of wood pigeons: a new forest season like no other by James Aldred (Elliott & Thompson), rivers of ice by Jemma Wadham (Allen Lane), Islands of Abandonment: Life in the Post-Human Landscape by Cal Flyn (William Collins) and The sea is not made of water: life between the tides by Adam Nicolson (Collins)
Chester commented: "This award means the absolute world to me. Richard Jefferies has long been a companion of mine: from the books my grandfather lent me as a child, to walking in a close, worked, populated and atmospheric wild landscape, a few hills from his, populated by horses of white chalk. "Belonging" should not be about where we come from, but how we engage with a place and how its story becomes part of ours (and our story, its). I like to think that Jefferies would recognize that this is more important now than ever. The urgency to stem the loss of our wildlife is growing at a rate similar to that with which we realize the depth, power and joy of connecting with it – the need for it.
The judges were drawn from the Richard Jefferies Society, which administers the award, and its sponsors, the White Horse Bookshop in Marlborough.