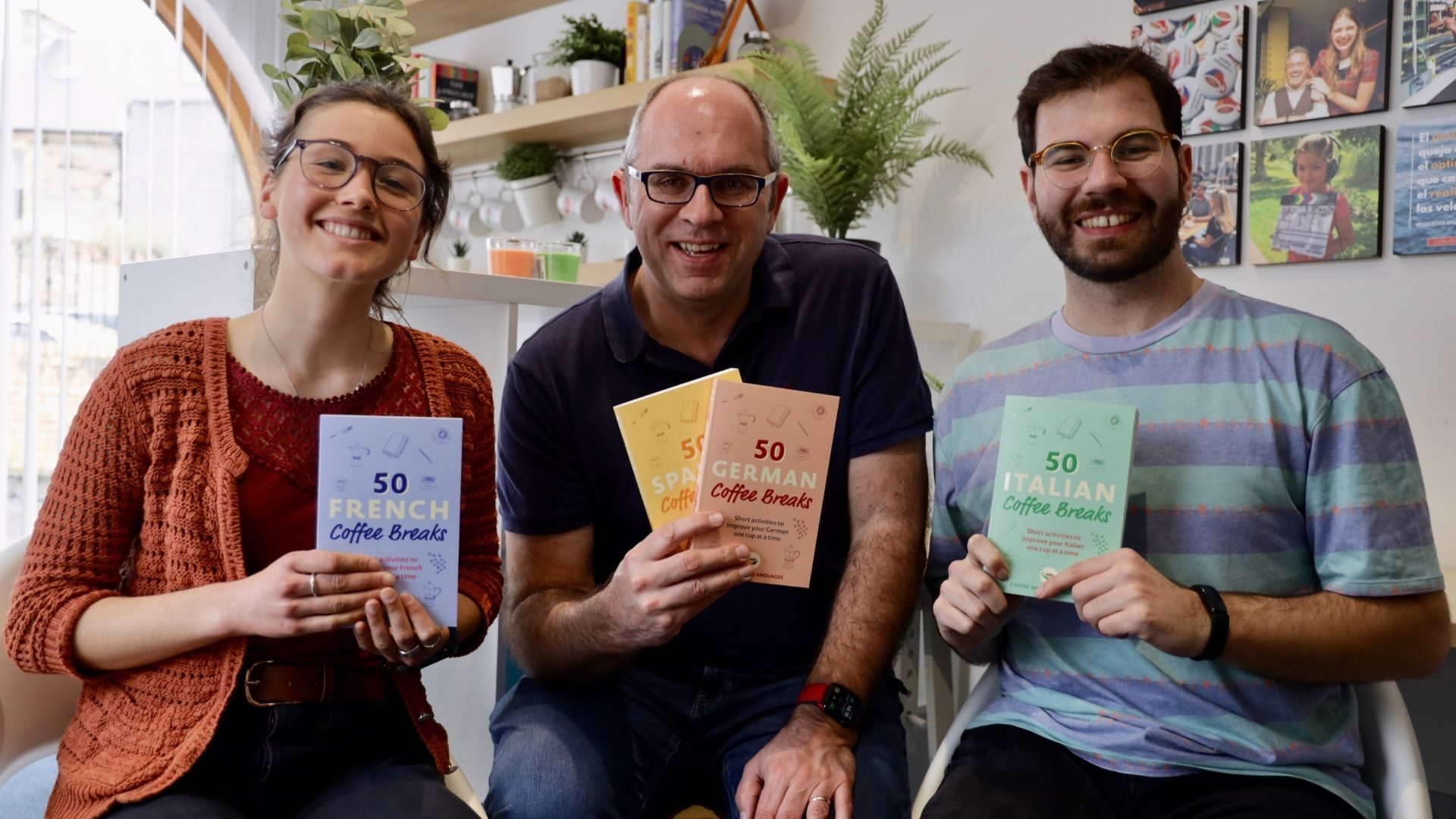 Language-learning company Coffee Break Languages ​​enters the print market for the first time in a partnership with John Murray's language-learning course provider and publisher, Teach Yourself.
Coffee Break Languages' podcasts and online courses are downloaded more than two million times a month and offered in seven different languages, according to the organization.
Four new titles will mark the brand's expansion into the print market: 50 French coffee breaks, 50 German coffee breaks, 50 Italian coffee breaks and 50 Spanish coffee breaks. They will be released simultaneously on June 9, 2022.
The books, all written by experienced language teachers, include 50 activities that learners can do in five, 10 or 15 minutes, "so you can easily turn your downtime into 'work time'".
Sarah Cole, Publishing Director of Teach Yourself Languages, said: "I've been a lifelong fan of Coffee Break Languages' resources, all created by expert linguists who approach language learning in a unique way: make it enjoyable, make it achievable, and make it a habit. As we all know, good habits are what ultimately lead to success.
"These books provide a reliable resource for short, fun practice of all key skills, and can be used with other books, apps, classroom learning, or on their own to improve your level. We're excited to put the Coffee Break method into the hands of people around the world and we look forward to adding additional languages ​​to the series so that more people can learn a language, one cup at a time.
Mark Pentleton, CEO and Founder of Coffee Break Languages, added that across Coffee Breaks' 50 books, learners will be able to practice their language skills through a range of activities designed to help build new knowledge and consolidate that that learners already know.
"From expanding vocabulary through Word Builder activities, to gaining insight into how language works in mini grammar challenges, and developing cultural awareness in reading-focused activities, learners in languages ​​can improve their language skills, all in the time it takes to grab a coffee," he said.