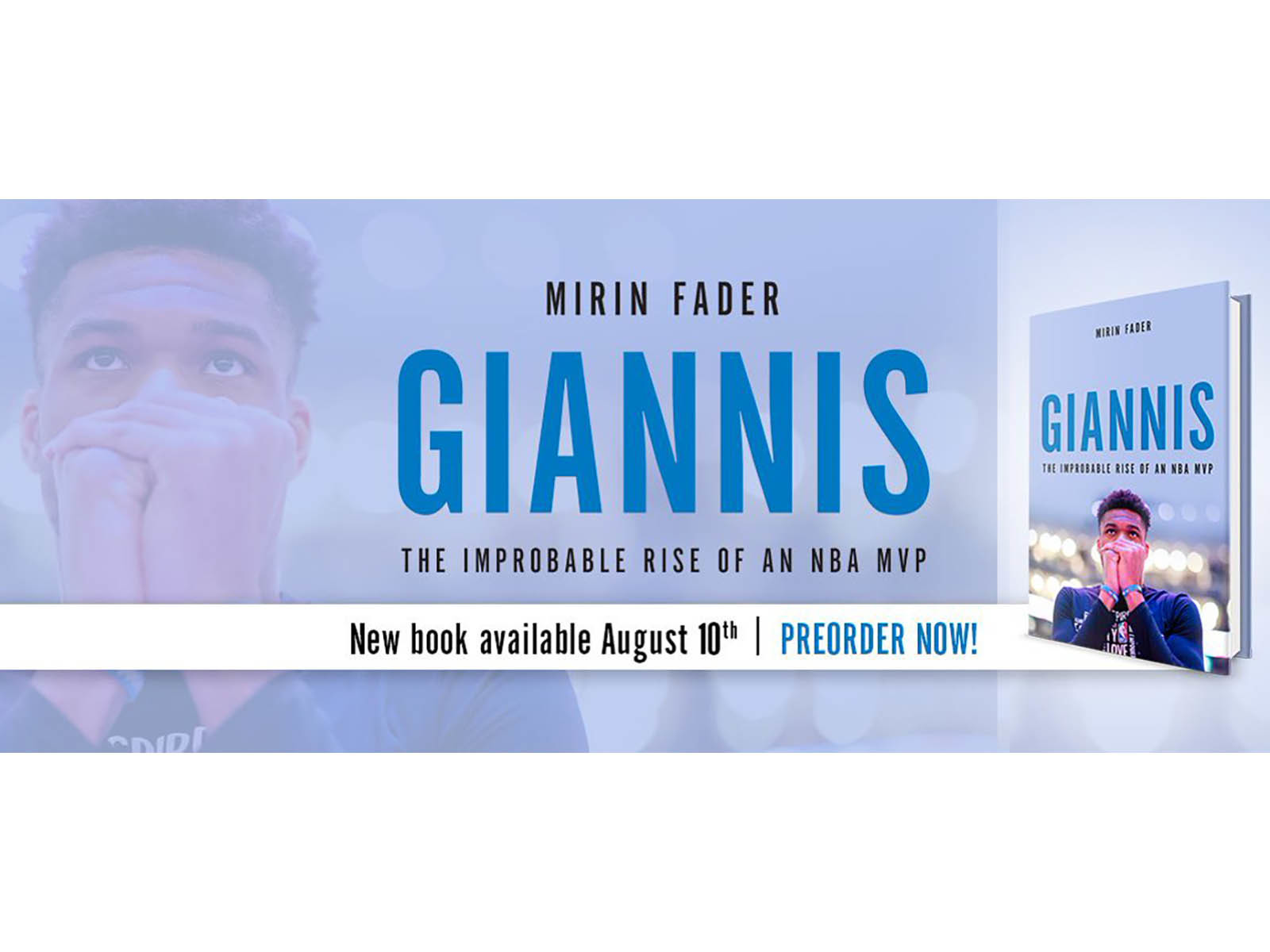 Sports writer Mirin Fader wrote a book on Giannis Antetokounmpo of the Bucks titled "Giannis: The Improbable Rise of an NBA MVP" – named before that incredible climb that Giannis used to block a shot in Game 4 on Wednesday night! – and Boswell Book Co. of Milwaukee is hosting a virtual event with the author.
The book is expected to arrive in stores on August 10.
Fader – a writer for The Ringer who has also written for Bleacher Report and has been featured in the Best American Sports Writing book series – will be in conversation with Chris Herring, senior writer for Sports Illustrated, on publication day, Tuesday August. 10, at 7 p.m.
Herring is the author of "Blood in the Garden" and has covered the NBA for ESPN, FiveThirtyEight, and The Wall Street Journal.
You can register for the free event here and you can order a copy of the book here.
"Mirin Fader gives readers a magnificent portrayal of one of the most unique talents to ever play professional basketball," enthuses journalist Jemele Hill.
"But Giannis is more than the full story of a one-time athlete in a generation. It's the story of how the American promise intersects iron will and heartwarming vulnerability."
The book tells the story of Giannis who overcame immense obstacles to become the kind of easy-going and inspiring player who plays at the highest level on the pitch, can joke about having a "ring" and is a symbol of hope for many around the world. .
For more information visit boswellbooks.com/upcoming-events.