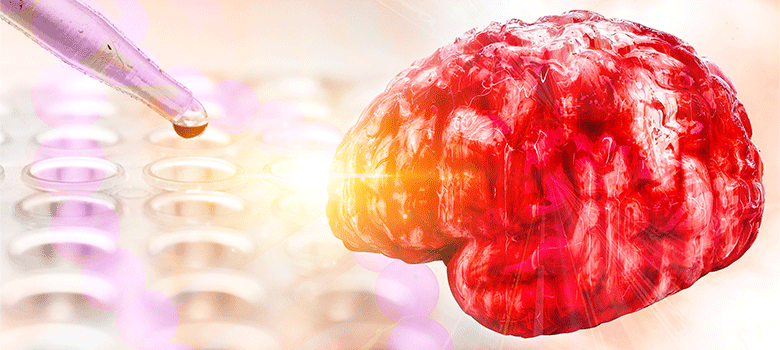 [ad_1]
Hermann will lead testing of a new approach to produce transgenic marmoset sperm using genetically "modified" marmoset pluripotent stem cells. In this first phase of the research, Navara and UTSA Stem Cell Core will produce new stem cells and use a technique (called Clustered Regularly Interspaced Short Palindromic Repeats aka CRISPR / Cas9) to bring about genetic alterations in cells.
The research team will collaborate with Kotaro Sasaki from the University of Pennsylvania, who is an expert in converting human and primate stem cells into cells capable of producing sperm. Sasaki will work on optimizing his techniques for this project, working directly with the research team to bring the technology to UTSA.
Hermann will then use the induced male marmoset germ cells to produce sperm. The team expects that marmoset offspring could eventually be produced from the altered sperm during normal reproduction. If so, the offspring would become valuable models for studies of various diseases of the human brain.
"What is really unique about our research is our approach to making transgenic marmosets," Hermann said. "We will be making genetic modifications to male germ cells which can then give birth to sperm to pass on the genetic modifications which will allow us to study human brain diseases in offspring."
Hermann and McCarrey are frequent collaborators and have worked together on many aspects of spermatogenesis as it relates to stem cell biology, regenerative medicine, and precision therapy. McCarrey's lab will work with Hermann's lab to verify that male marmoset cells produced in a Petri dish match those in the body using cutting-edge technology in the genomic nucleus.
"We have gathered and cultivated advanced expertise in many disciplines at UTSA. Combined with strong relationships with our external research partners, the teams led by UTSA can tackle the complex transdisciplinary investigations posed by our funding agencies using unique methodologies, such as spermatogonal transplantation, in this particular application, " McCarrey explained. "No lab, no person could do it, but everyone doing their part, we can do it together. "
The Hsieh laboratory uses pluripotent stem cells to assess the role of genetic mutations in epilepsy and neurodegenerative diseases, ultimately for precision medicine. The objective of the laboratory researchers is to develop new strategies to treat or prevent neurological disorders such as acquired and genetic forms of epilepsy or neurodegenerative disorders such as Alzheimer's disease. For this research study, the Hsieh lab will focus on mutations in the gene encoding the ARX protein that are relevant to epilepsy and model using 3D brain organoids in a petri dish.
"One of the most distinguishing characteristics of man as a species is its enlarged and more complex cortex. The ability to generate 3D brain organoids from induced pluripotent stem cells allows us to study genetic disorders in the brain that were previously inaccessible, "said Hsieh. "We will be creating marmoset brain organoids from genetically engineered cj-iPSCs as a first step on the road to using marmoset as a powerful model for basic brain mechanisms. Ultimately, we hope to harness the behavioral and cognitive abilities of marmosets, which are more similar to those of humans. It would be very exciting.
The UTSA research team also works in partnership with Corinne ross at the Texas Biomedical Research Institute through their Southwest National Primate Research Center (SNPRC) to facilitate the production of sperm from germ cells produced in the laboratory. When the offspring of genetically modified marmosets are developed, the SNPRC will be an integral part of the surveillance of genetically modified marmosets to identify neurological effects during their lifespan. This study is an important step towards a better understanding of brain diseases that would otherwise have been difficult to treat or cure.
"This type of research – undertaken by Dr Hermann and the transdisciplinary team that has been put together – illustrates the innovative and daring approaches for which UTSA is becoming known," explained Bernard Arulanandam, vice-president of UTSA for research, economic development and the knowledge enterprise. "This is the largest NIH research award ever received by the institution and an endorsement of our researchers' contributions to our collective knowledge base.
[ad_2]