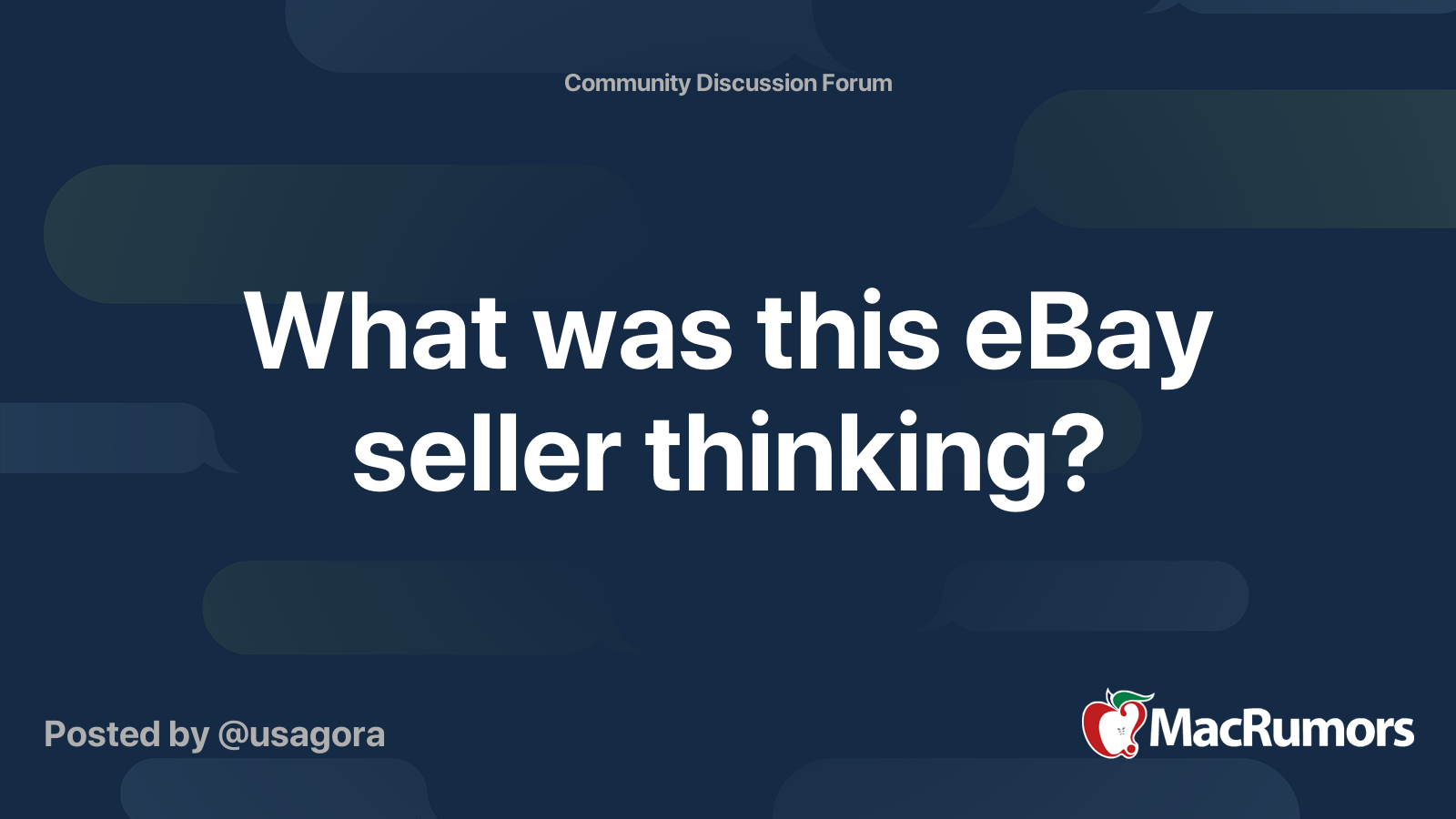 It just seems odd to me that an experienced seller doesn't realize that their packaging was inadequate.
I think eBay has gone down, at least from the buyer's experience.
Over the past year or two, I've been through a similar situation, wondering how experienced sellers with a rating of 100% or close can do some of the things they do.
I usually don't (maybe never?) leave negative feedback as long as I get a refund if that's a problem, but I've come close to it a few times.
For example, I ordered a three-pipe GPU heatsink for the late 2011 iMac overseas. It took a while to be delivered, which I expected, but I didn't expect it to come in a plastic bag. There was a lot of damage to the heatsink fins and worst of all the pipes, which could be at right angles, were bent almost 45 degrees. This turn caused more damage to the ailerons.
The seller offered a refund, which I took, and didn't ask for the damaged part to be returned, which was fine, but I waited almost two months for that. Why wouldn't the seller put it in a box?
About six months ago I bought a milk frother on eBay, it's a discontinued model that I love, but no longer sold in stores. It was listed as "new in box", I got it and it was clearly used, dirty and dried milk inside.
It seems to be becoming a more common occurrence. Not sure why.